After establishing herself as an author, mentor, philanthropist, playwright, and speaker; Katrina Walker sets a precedent for entrepreneurial excellence.
Beginning with the publishing of her breakout novel, "UNBREAKABLE – 5 Husbands, Homeless, to Self-Made Millionaire. THE KATRINA WALKER STORY," she has cemented her voice as a leader that has surmounted the impossible – while encouraging others to do the same.
With equal parts wit and hard reality, it tells the story of her rise through poverty, teen marriage, motherhood, and domestic violence, on into her rise as a multi-millionaire. Along the way, readers are riveted by her five marriages and the way she forged her own way with the power and faith, For over two and a half decades, Walker has sat at the helm of a thriving empire that includes what started it all – the renowned, Tennessee based Rainbow Kidz Learning Center—a 24-hour child care that has shepherded hundreds of children for over two generations. The legacy is currently being passed on while Walker pursues other chapters of her incredible life. Other ventures include multiple real estate holdings, and a production and film company.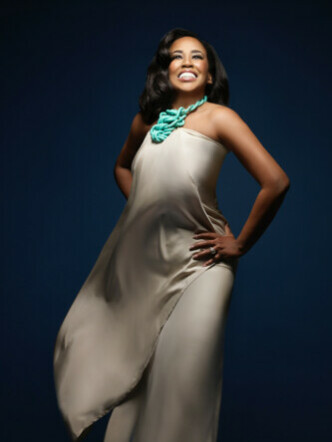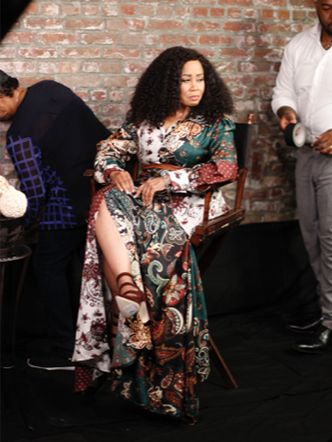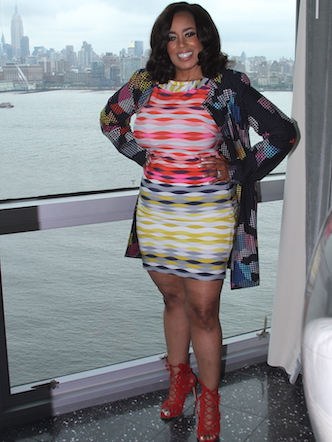 The Akron, Ohio born and Memphis, Tennessee raised trailblazer took her love and devotion to children and parlayed it into a multi-million-dollar enterprise – built on pure passion alone. She took the experience of being in abusive relationships and her growth as an independent woman through five marriages, and found a way to surmount both mental and physical limitations. She has built her dynasty on her intuitive ability to spot those in similar crisis, and offer them life changing support. Beginning with counseling to young mothers with children enrolled at her centers, her outreach now covers the globe.
In sharing her story as a self-made millionaire, she has become a national spokeswoman on business advancement, uplifting women in enterprise, and a subject most close to her heart – domestic violence. Her seminars began in North Carolina in summer of 2017 with the "Unbreakable" lecture series, co-hosted with Yandy Smith. While in the region, she also spoke at Dove's Nest, Charlotte Rescue Mission, where she provided care packages and hands-on support to the women. Her speaking engagements have evolved into nationally touring seminars now entitled Lift Each Other Up, which focuses on entrepreneurial empowerment for women facing challenges in business, and how to better market. Walker hosted an event with guest's showcasing and presenting their upstart products and inventions at Minglewood Hall, January of 2017. In March of that year, she was a panelist at the famous HBCU, Howard University's Business Expo and in August she was a keynote speaker for "A Seat at The Table," in Brooklyn, as well as speaking before crowds at the Harlem Book Fair.
Walker spoke in Memphis at the National Civil Rights Museum's 50th anniversary of Dr. Martin Luther King Jr's assassination in April of 2017. By October of that year, she was representing battered women and men by hosting a Watch Party for Domestic Violence Awareness, which was a part of singer Michel'le's nationally aired event on the Wendy Williams Show. By that winter, she also co-hosted the Master of Funk ceremonies with Roland Martin. Walker is the proud recipient of Congressional Recognition for Outstanding and Invaluable Service to the Community by the US House of Representatives, awarded on July 19, 2018. Walker was also honored with a 2nd place medal recognizing the African American Entrepreneur Award – "Unbreakable" for The Life Story of Katrina Walker and Certificate of Appreciation by Shelby County Board of Commissioners on March 22, 2018.
Other recent engagements include her hosting the Mississippi Women Empowerment Luncheon on May 2018 with TV Personality, Toya Wright. With a series of PSA's now airing, she recently filmed another for domestic violence to be broadcasted in October of 2018, which is the month of national recognition for the epidemic. As her book and life story have gained a larger audience of fans, Walker has attended numerous book signings including, most recently, the 2018 Essence Festival.
In media, she has been prominently featured on the Roland Martin TV-One Show, in Rolling Out Magazine, and Hype Hair Magazine's July 2016 issue as well as the New York Amsterdam News and the New York Beacon. As her latest large-scale endeavor, Walker wrote, directed, produced, and acted in the role of Miss Dee in "Miss Dee's Kitchen" starring such notables as Larry Dodson lead singer of the R&B/Funk group the Bar-Kay's and actor Tony Grant (Tyler Perry's sitcom Love Thy Neighbor and Madea Gets a Job). The play launched at the Memphis Cook Convention Center for Performing Arts. The live show is just that – all the way live with a hilariously engaging plot that pulls from Walker's most riveting storytelling. The performances commence Valentine's Day, 2019 in Dallas, Texas. Meanwhile, Walker continues mentoring young women and filling the void of a motivating example of achievement and the power of persistence. Walker's nonprofit BE (Blind Eye) Foundation, upholds the mission to "BE the difference and not turn a Blind Eye to society."
With the impact of her encouraging words and motherly guidance, the legacy and legend of Katrina Walker has only just begun.