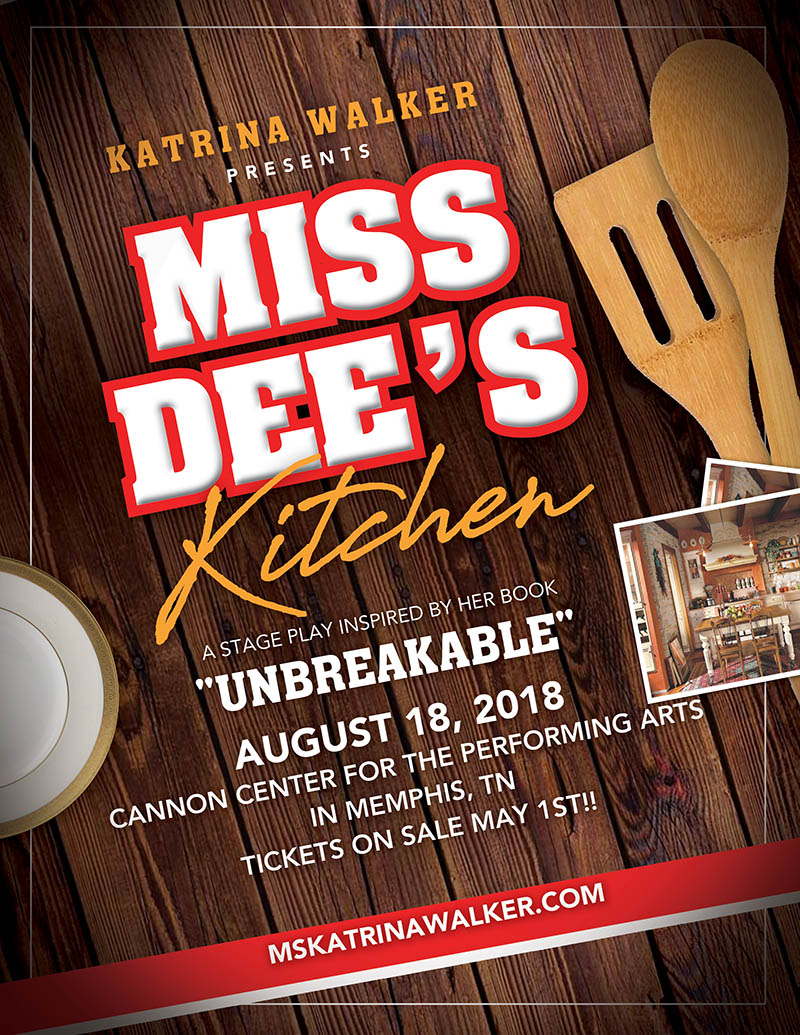 MISS DEE's KITCHEN
A Stage Play
AUGUST 18, 2018
Come and enjoy a hilarious evening in "Miss Dee's Kitchen" while she's cleaning chitterlings and always giving helpful advise to the neighborhood. She guides her daughter through troubled times in the midst of a dysfunctional family, and shows that there's always light at the end of every tunnel. This play will have you crying, laughing and taking away a great message from an amazing cast!
Katrina Walker is a mother, wife, entrepreneur, author, self-made millionaire, motivational speaker, philanthropist and most importantly an unbreakable survivor.
She has been acknowledged by those in her industry to be a trailblazer who has over the past 25 years built a number of thriving enterprises that include a 24-hour day care center, multiple real estate holdings, a record label and a state-of-the art recording studio. Katrina's inspiring story of overcoming abuse, five marriages and homelessness to become a successful businesswoman is told in her popular autobiography, "Unbreakable", is passionate about the issue of domestic abuse and is completing a PSA on the subject that will be distributed nationally. Additionally, her Katrina Walker Foundation is partnering with national organizations to bring awareness to this important subject.

Subscribe to Katrina's channel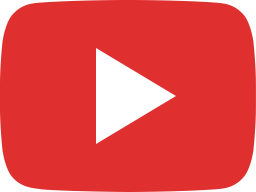 The Lift Each Other Up Expo Highlights Local Authors, Entrepreneurs, Non-Profits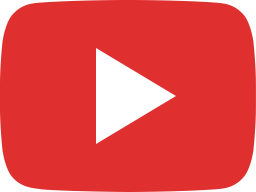 Ms. Katrina Walker: Domestic Abuse Survivor, Self-Made Millionaire, Motivational Speaker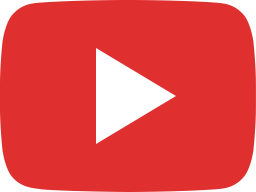 Ms. Katrina Walker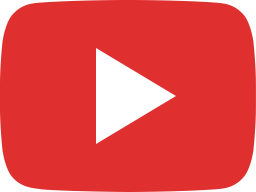 Being Thankful During Hard Times: Ms. Katrina Walker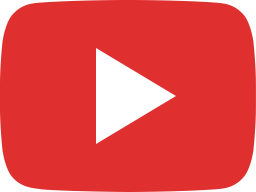 Love Don't Hurt: Don't Be A Victim Of Domestic Violence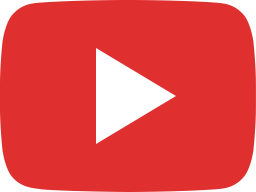 Starting Over When You've Lost Everything